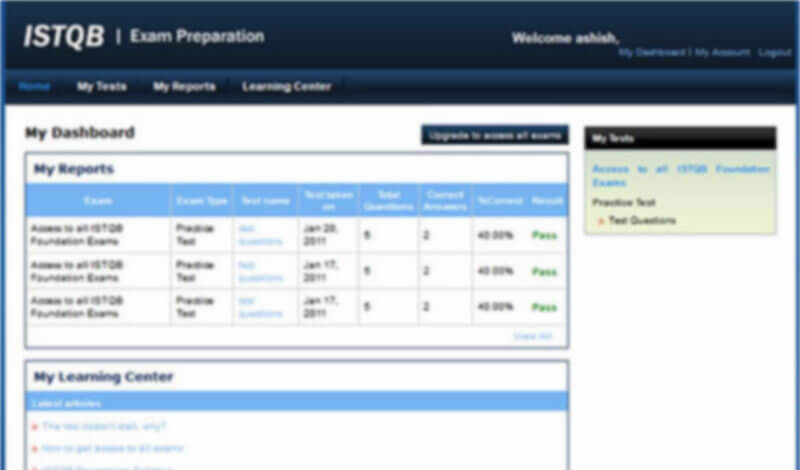 International Software Testing Qualifications Board
About
The ISTQB is a non-profit organization whose goal is to improve software testing by working to create best practices in order to certify testers. Encouraging research in related fields and promote the benefits and uses of software testing.
The Challenge
A completely self-running testing solution requires an incredibly intuitive interface. Students have to immediately understand how the system works. The online training and learning center had to make sense and provide relevant information. Selecting and taking exams also had to be a seamless process.
Requirements
Intuitive Interface
Automated Testing solution
Custom Reports
Real-time Tracking
Immediate Feedback
The Goal
Helmsman International asked us to build an automated exam preparation solution for the ISTQB exams (International Software Testing Qualifications Board). The solution would provide online training, practice tests, and custom reports.
Students signed up and paid to gain access to questions for a set number of days. They could then study in the learning center and take tests to assess their understanding of the material.

The Solution
We built a custom website that was the platform for the learning center, testing, and reporting sections. Students could learn about the courses, pay for their membership, study, test themselves, and see results all in one place.
The main priority was letting students customize their tests to their own preferences. Using our system, students could:
Customize each practice test by choosing question categories, choosing number of questions, and setting a time limit.
Instantly see if they answered a question correctly.
Simulate real exam conditions by modifying a number of criteria.
Get immediate feedback summarizing areas they needed to review. Using the question categories, they could quickly create a re-test of just these improvement areas.
Students also have access to their exam history, which allows them to go review completed exams to analyze improvements they've made.
Our client was looking for a detailed reporting module, and understanding their goals from the beginning let us generate exactly what they were looking for.
The user account functionality was completely automated. Students made payments through PayPal, and timers were set for things like giving them access to exams for a set period of time.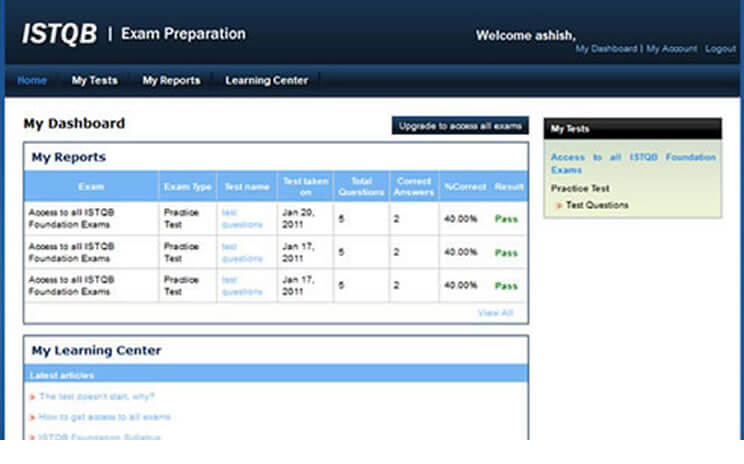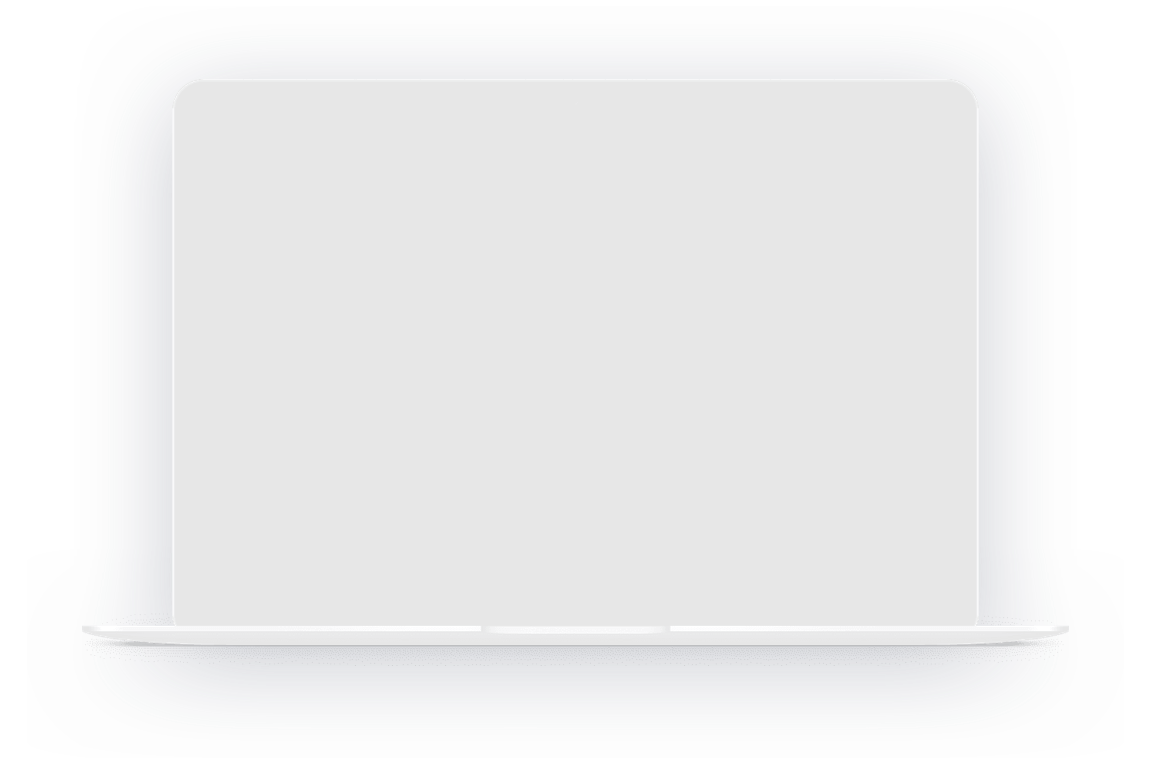 The Result
Feedback from administrators has been overwhelmingly positive. Student retention has been on all time high, and based on activity reports, they're making full use of the learning center and practice tests. As a case study for the effectiveness of software testing, we're sure we've created an excellent model for ISTQB.
Are you interested in learning more about how online testing solutions can help your users or students? Contact us today for a no-obligation consultation.
Free Demo
or
Call (617) 861-6084