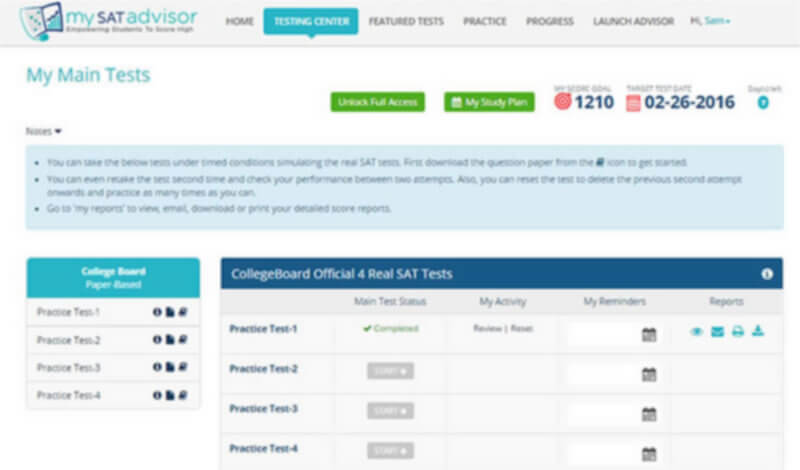 My SAT Prep
About
My SAT Prep is a brainchild of Aruna Kaila. She wanted to create an online SAT practice and analytics platform to help students prepare for SATs.
The Challenge
The SAT aspirants typically spend a long time practicing and manage to fetch just test scores without any detailed analysis to help them identify areas of improvement.
The client wanted to save valuable preparation time and organize SAT preparation data at one place. She longed for a comprehensive preparatory tool which could help students practice, analyze and improve.
The client desired to offer detailed reports to map students' pacing, score, overall performances and key areas to focus. To add on, the tool sought to include tests from different publishers, but these were available in pdf format only.
Requirements
Device Compatibility
Online & Offline Testing
Real-time Reporting
Social Signup & Login
Payment Gateway Integration

The Solution
Examination Online kept learner's user-experience as a guide to drive the design and development of this platform. The application offers an intuitive interface with delightful user experience.
The platform enables students to prepare and map their performances uniquely. It provides features like:
Comparative analysis of test attempts
Sectional performance comparisons
Correct vs incorrect answers
Heat mapping to define areas in need of improvement
Pacing analysis to help with timed testing.
Calendar and reminder functions
Study planner
Guidance tool for assistance and much more.
Apart from these, the platform offered timer to replicate real test world environment, option to take tests (online or offline), retake tests and see detailed results visual reports.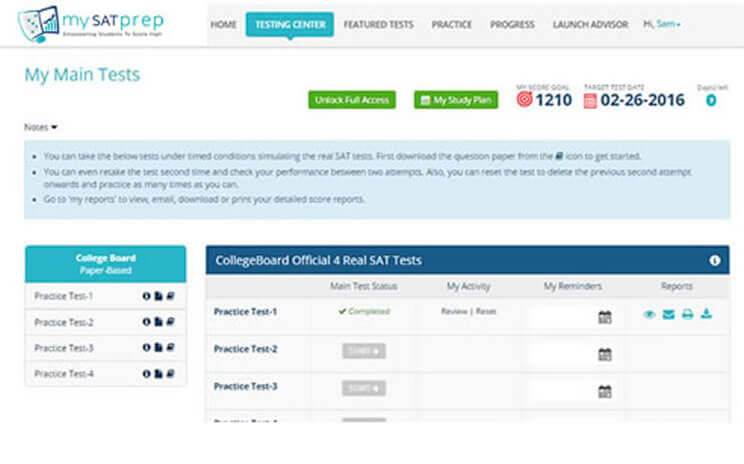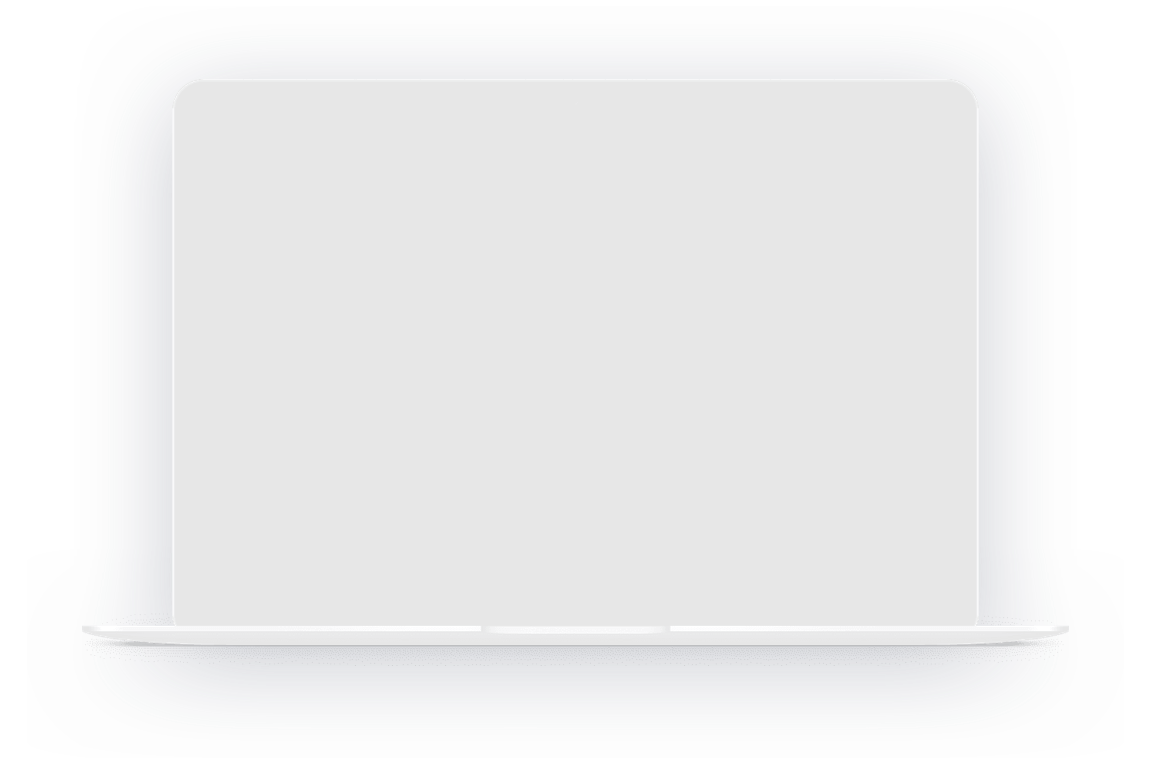 The Result
Our client, Ms. Aruna Kaila noted that the system has kicked off well and has received encouraging response from SAT aspirants. Since the platform offers test papers from various popular publishers and gets backed by detailed reports like none other, it has taken competitors by a storm.
Are you interested in learning more about how online testing solutions can help your users or students? Contact us today for a no-obligation consultation.
Free Demo
or
Call (617) 861-6084