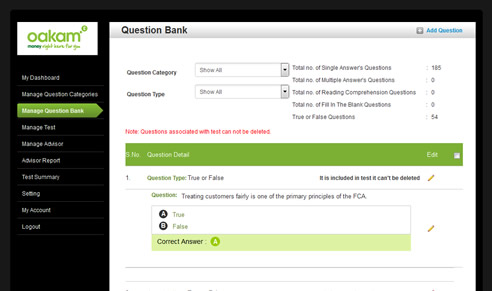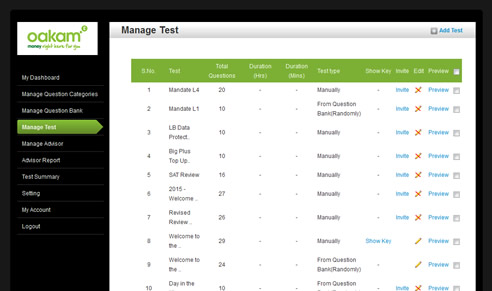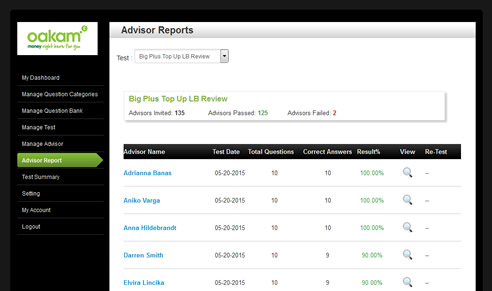 The Solution
Examination Online created a feature-rich permission based online solution comprising multiple users viz. trainers and advisors. The platform offered tests divided into 21 sections with 337 multiple choice and true / false questions. The solution provided easy learner management with an intuitive dashboard for learning resources, users' performance and an overall summary. The detailed reports allowed test takers to analyze their performance and help them understand industry practices better.

THE RESULT
Since implementing the Examination Online learning solution, Oakam has trained more than 450 advisors successfully. The implementation of online solution improved an understanding in areas like risk evaluation, responsible lending practices, affordability assessment, data protection, collection, and complaints.

The client adds 'Our Advisors liked the online platform. When they start with the company we direct them to the online platform. The seamless integration along with a modern user interface has streamlined the entire learning experience and process.'

Are you interested in learning more about how online testing solutions can help your users or students?
Contact us today for a no-obligation consultation.