Course Management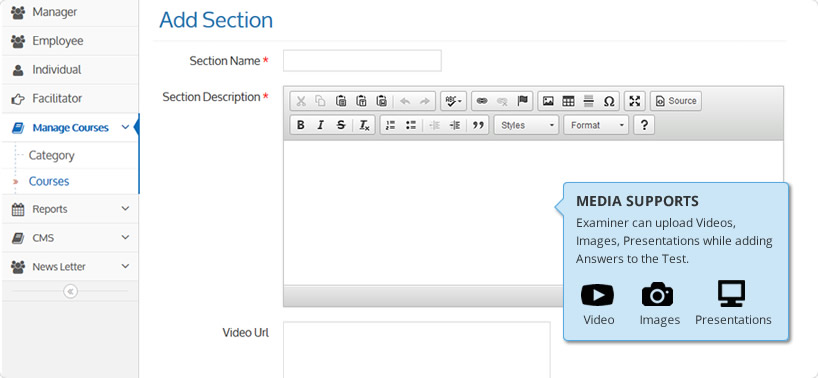 Upload Rich Media
Upload embedded videos or PowerPoint presentations that gets converted automatically into playback format. No plugin & installation required. Best for interactive learning & test examinee on their comprehensions.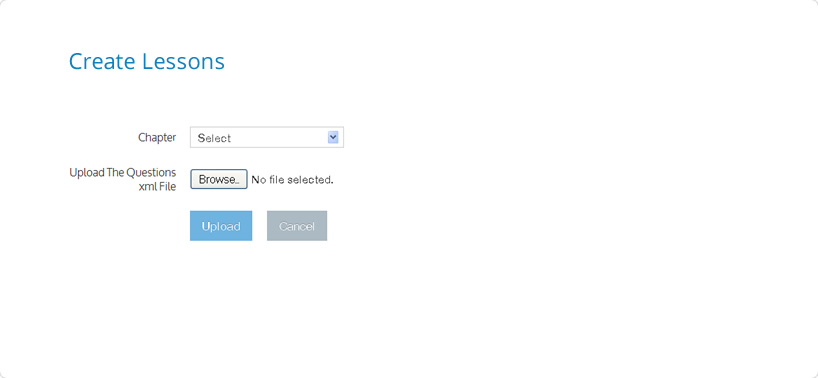 Create Interactive Lessons
Create powerful & self paced online teaching environment with interactive lessons. Embed your videos & docs to create a fun experience.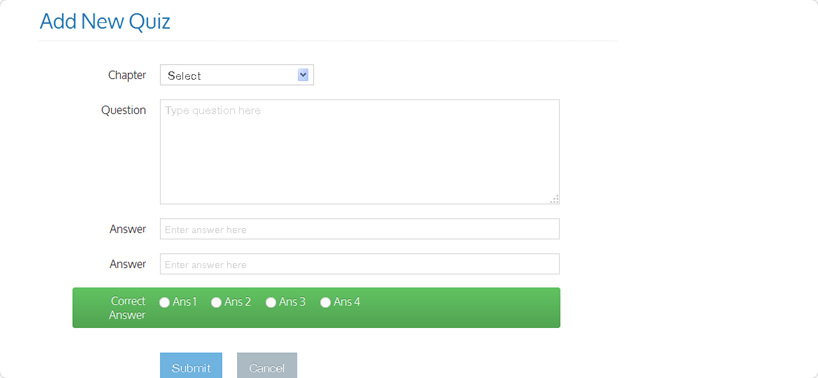 Add New Quizzes
Our powerful exam engine allows trainers to create customizable tests & quizzes with multiple options.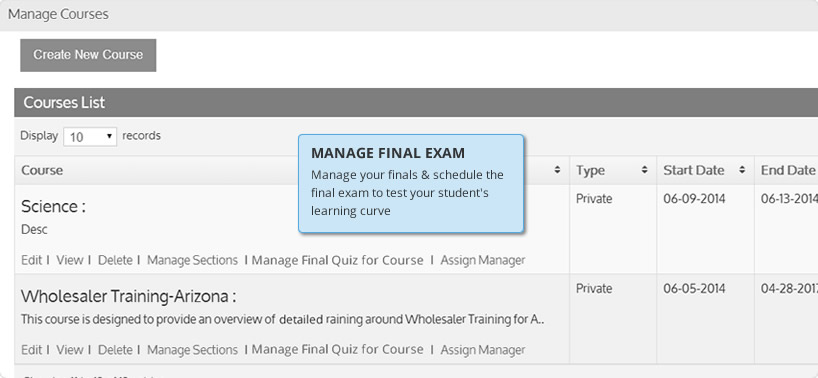 Final Exam Upon Course Completion
With Examination Online you can choose from several exam scheduling options. Find the best solution for your needs.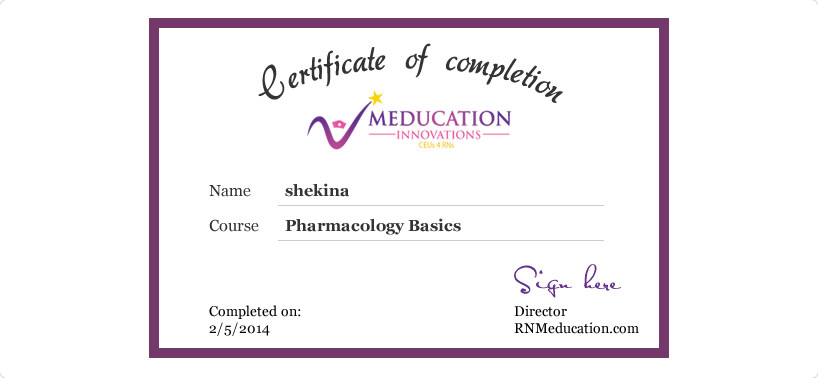 Online Training Certification
A certificate is a representation of the integrity of your organization. Certify your trainees & strengthen your brand.
Alerts & Notification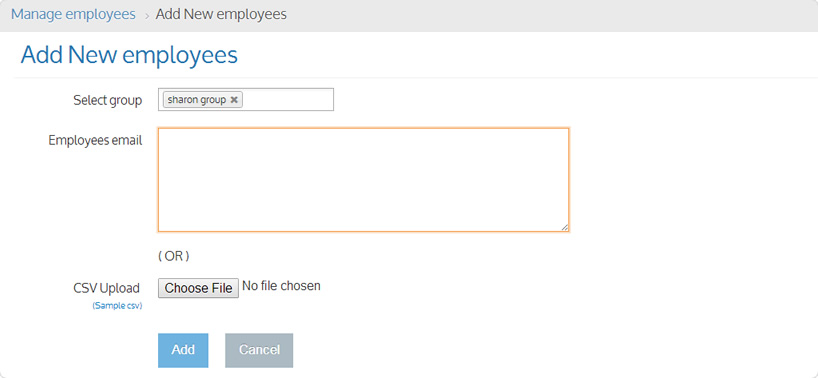 Invite Group Of Students
Invite your trainees to appear for the scheduled exam. Create manual or scheduled notification for a class or a group.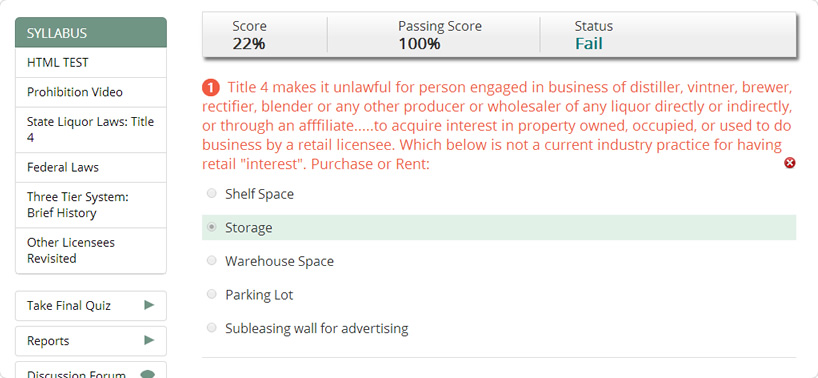 Send Instant Results
Don't keep the trainees waiting for their exam results. Send them instant results with automatic grading feature.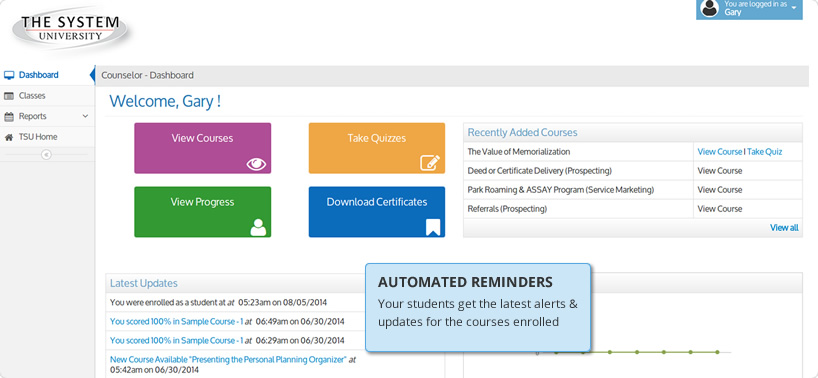 Automated Alerts & Notifications
Configure automated notifications to receive alerts about events happening on the training system.
Reporting & Stats
Monitor Student's Progress
Monitor each & every trainee to learn what they got right and wrong, how long they took to complete the exam, and how many times they took the test.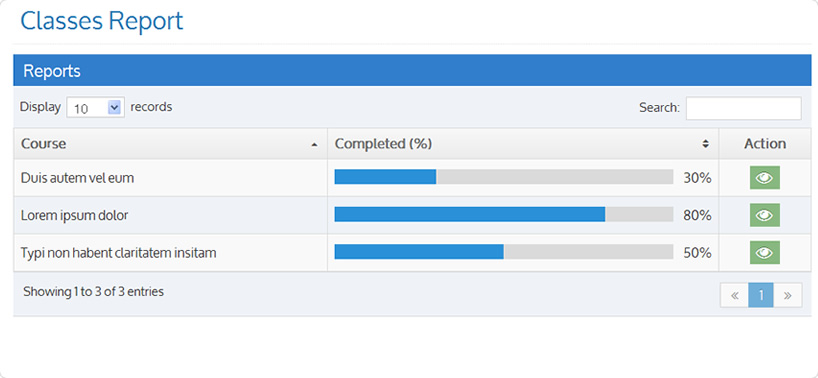 Monitor Course Progress
Receive detailed reports that can help you better understand trainee's progress, their challenges, and areas to improve with real time reporting.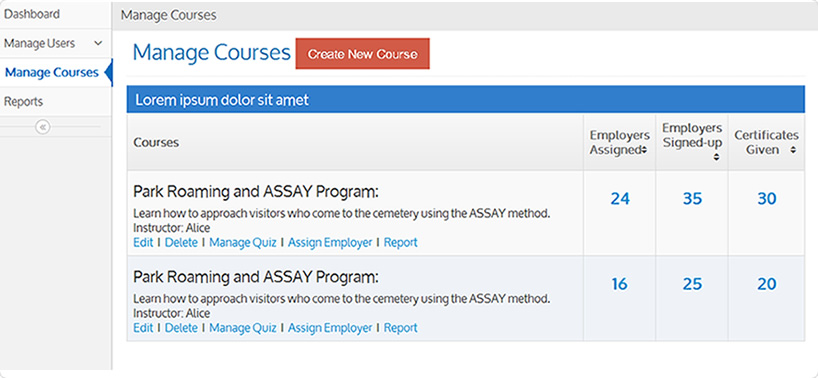 Issued Certificate's Statistics
Get the statistics of the number of certificates issued for specific grades based on the course.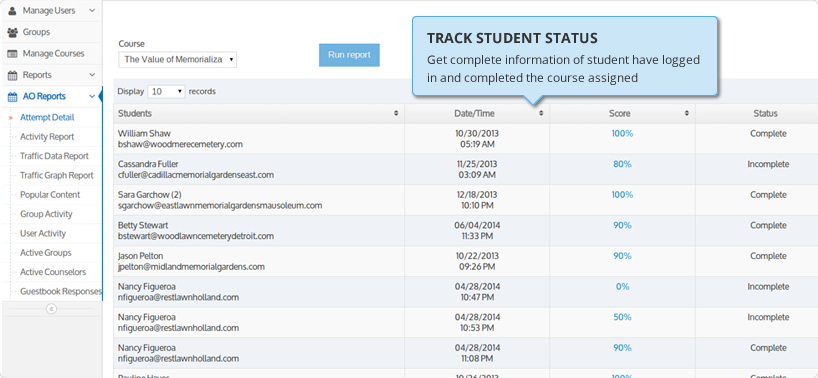 Track Login Stats
Get complete stats about students, who logged in, picked the course and took the test.
Monetize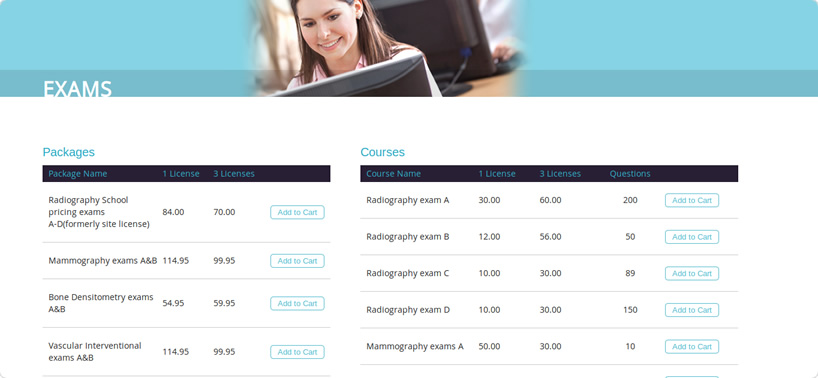 Monetize Your Course
Publish & monetize your training program with Examination Online. Sell your programs worldwide with multiple payment options.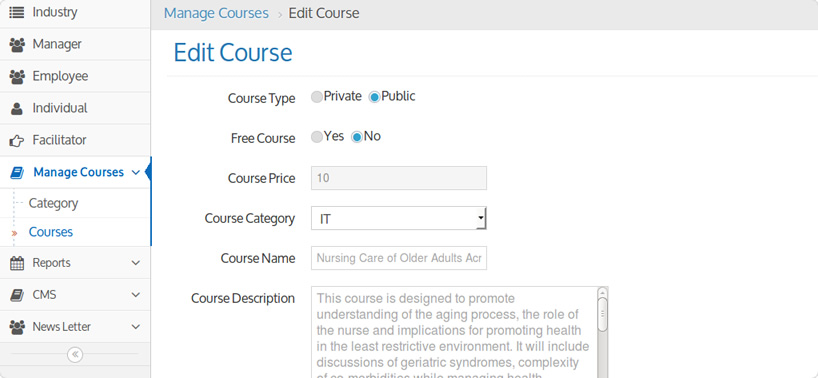 Set Your Course Price
Get the price you want, customize the pricing according to the training program's access level.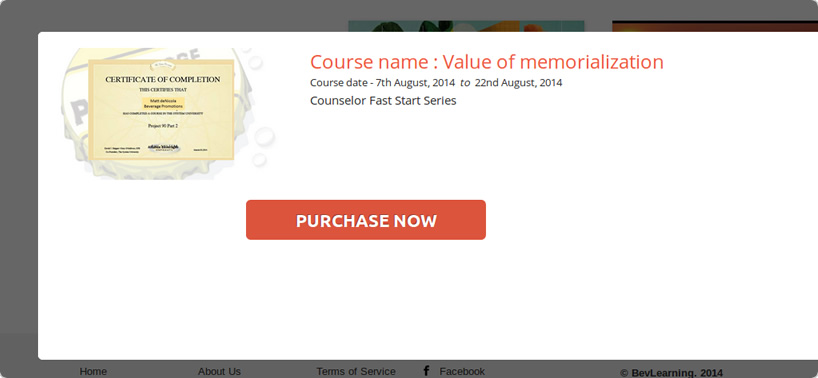 Embed Your Course On Website
Take advantage of your website's reach. Integrate your online training program with your website and generate more revenue.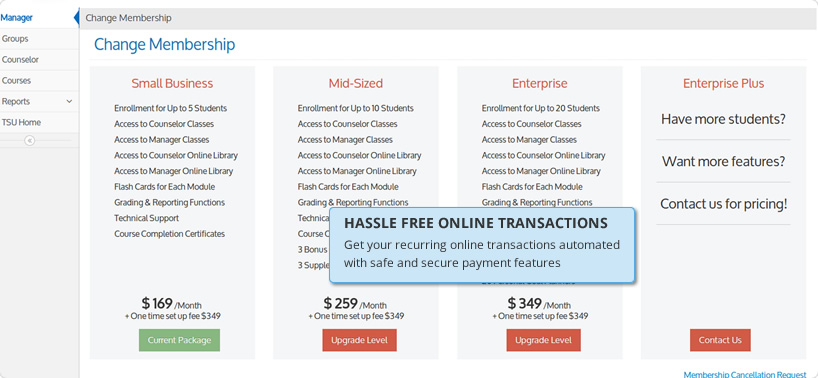 Automatically Transfer Payments
Hassle free online transaction with automatic payment & deposit feature. Only 7.5% of all transaction fees will be used as processing fee.
White labeled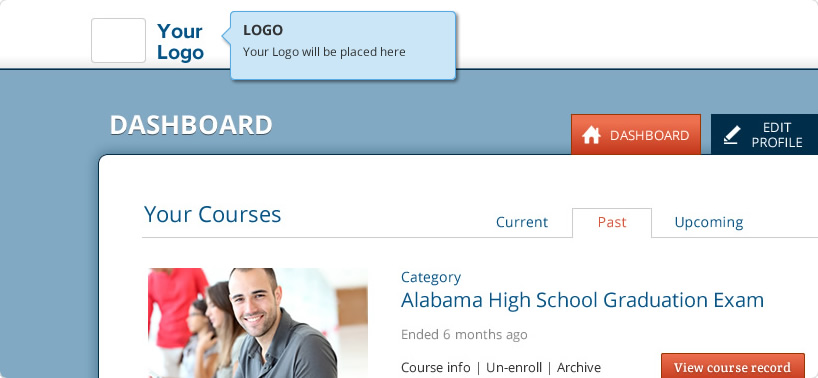 White Label Branding
White label your online training program. Rebrand training system with white labeled logo into training materials and lessons.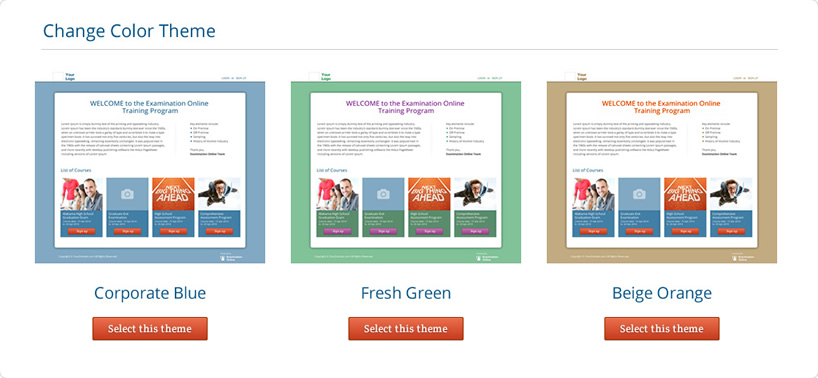 Choose your Theme Color
Customize your brand for training platform with color theme according to your business needs.